Black Pepper Teres Major with Blue Cheese and Bacon Cream Sauce
In the mood for something different on the grill tonight? We'll we've got a recipe that will definitely do the trick – a pepper crusted teres major steak finished with a rich blue cheese and bacon cream sauce. While teres major isn't available at the local grocery store, it's worth a call to your local butcher for this extremely tender cut of beef.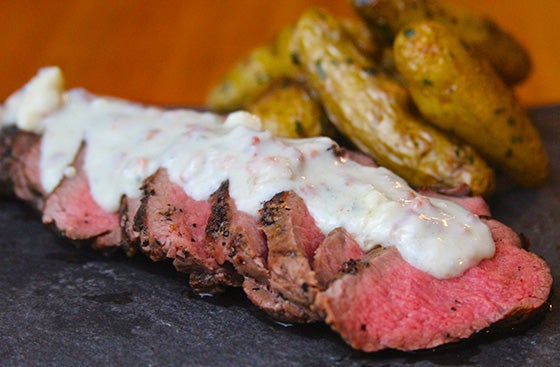 Ingredients
2 teres major steaks, approximately 0.5lbs. each Kosher salt & Cracked black pepper
1 tbsp. unsalted butter
1 tbsp. flour
1 cup whole milk
2oz. Maytag blue cheese
2 slices thick cut bacon, cooked and crumbled
Instructions
Season both sides of the teres major steaks liberally with Kosher salt. Refrigerate steaks for 1 hour. Remove steaks from the refrigerator and allow them to come to room temperature. Prepare grill for high-heat cooking, approximately 500 degrees. Season both sides of the steaks with cracked black pepper and additional salt.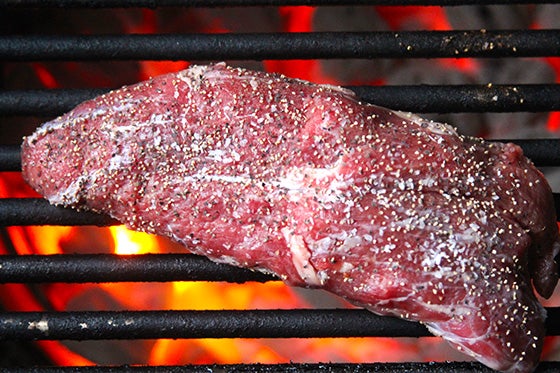 Grill steaks for 4-5 minutes per side until they reach an internal temperature of 130 degrees for medium rare.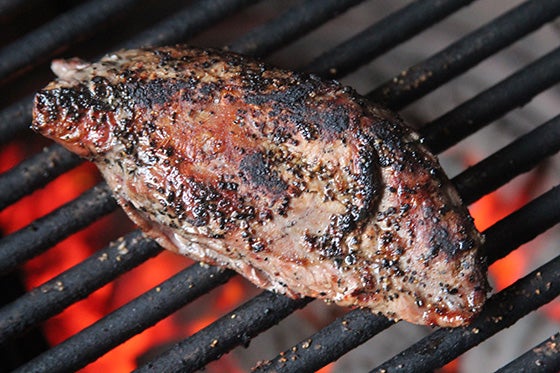 Remove the steaks from the grill and close the grill's bottom vents to lower the temperature to approximately 350 degrees.
Place a small skillet on the grill and add the butter. Once the butter has melted, add the flour and stir to make a paste. Add the milk and allow it to come to a boil. Once the sauce has thickened (Approximately 2-3 minutes), stir in the blue cheese and crumbled bacon then add salt and cracked black pepper to taste.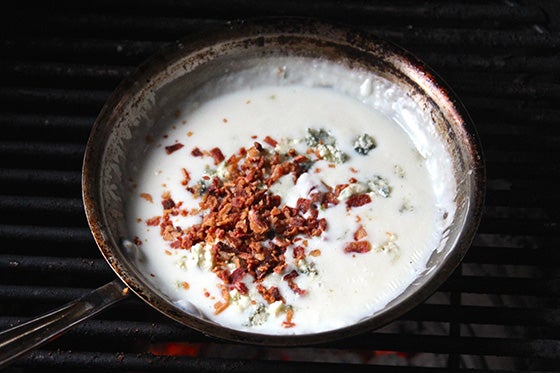 Slice the steaks, top with the blue cheese and bacon cream sauce, and serve immediately.