Thanksgiving Turkey Burger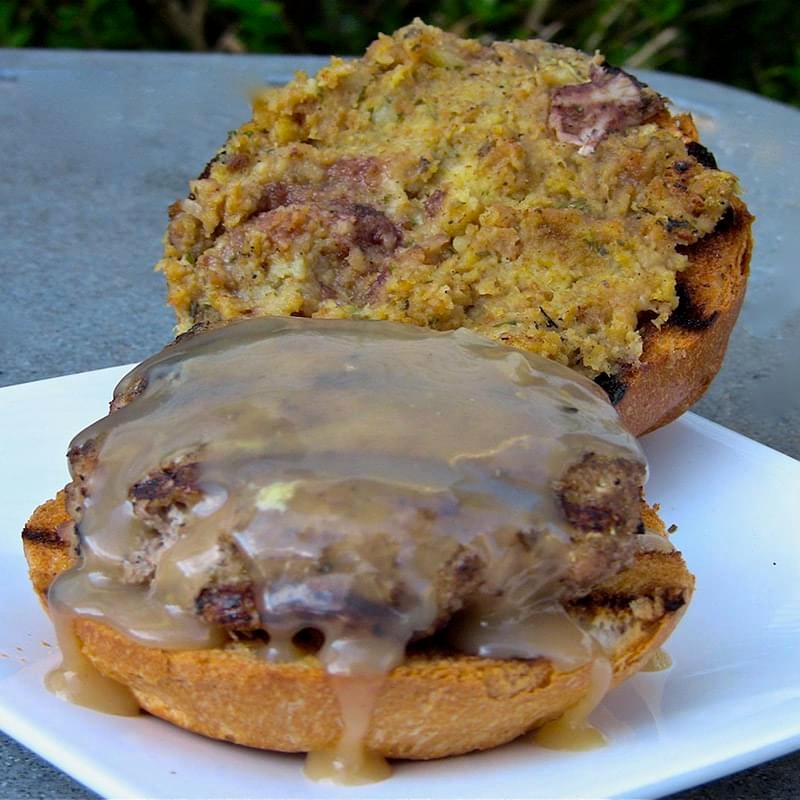 Yields:

4 Servings

Cook time:

10 minutes

Prep time:

5 minutes
Ingredients
1 pound ground turkey
salt
coarsely ground pepper
2 teaspoons poultry seasoning
¼ cup cranberry sauce
¼ cup premade turkey gravy warmed
½ cup prepared instant stuffing warmed
4 hamburger rolls split, toasted
Instructions
Preheat grill to medium high.
Gently form ground turkey into four patties.
Sprinkle both sides of burger patties liberally with salt, pepper and poultry seasoning.
Grill burgers 5–6 minutes per side.
Place one tablespoon of cranberry sauce on each bottom bun and spread two tablespoons stuffing on each top bun.
Place burgers over the cranberry sauce, drizzle burgers with gravy and add the top bun. Serve immediately.