Texas Beef Ribs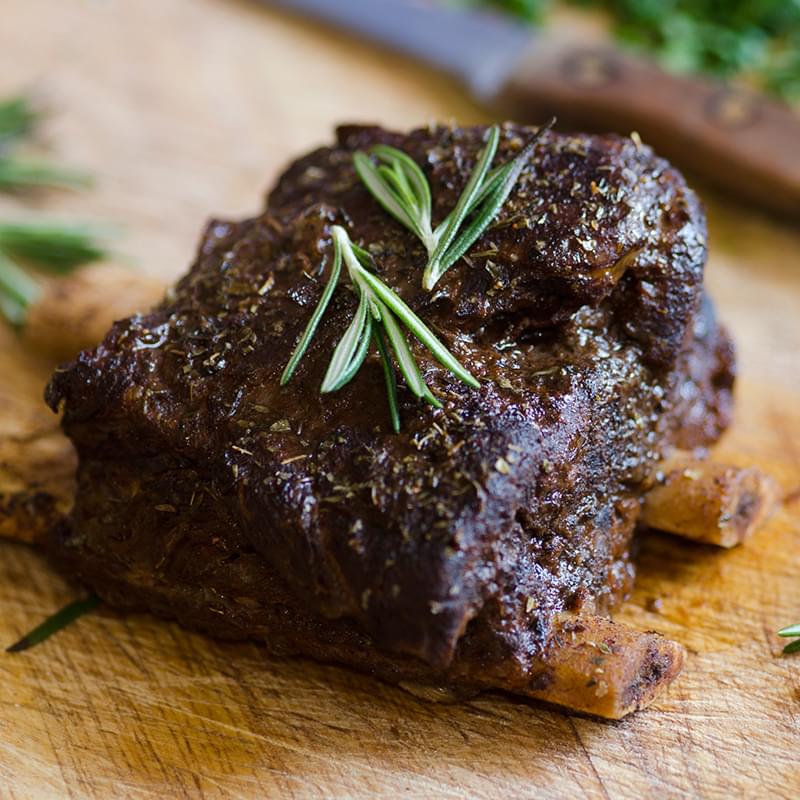 Ingredients
Main Ingredients
1 (3- to 5-pound) rack of beef short ribs (from the plate, not the chuck)
1 tablespoon hot sauce (such as Cajun Chef or Crystal)
About 1/3 cup to 1/2 cup Brisket and Beef Rib Rub
spray bottle of water, vinegar or other liquid
Brisket and Beef Rib Rub
Equal parts 16-mesh ground black pepper and Kosher salt
Instructions
Heat the smoker to 285°F and check that the water pan is full.
Trim the ribs if needed. Slather the ribs with a very light coating of hot sauce. Apply the rub (equal parts salt and black pepper).
Cook the ribs, meat side up, at 285°F, for about 8 to 9 hours. Spritz with water or other liquid during the final 2 to 3 hours. Check for doneness by poking the ribs; when they feel like melted butter (about 203°F between the bones), and serve.
Brisket and Beef Rib Rub Quantity: A rough guideline is that you'll need about ½ cup (4 ounces) rub, total, for each 12-pound brisket. A 3- to 5-pound rack of beef ribs will require just a bit less rub, maybe 1/3 to ½ cup, total.
Credit: From Franklin Barbecue: A Meat-Smoking Manifesto by Aaron Franklin and Jordan MacKay, 10 Speed Press