Smoked Water Buffalo Ribs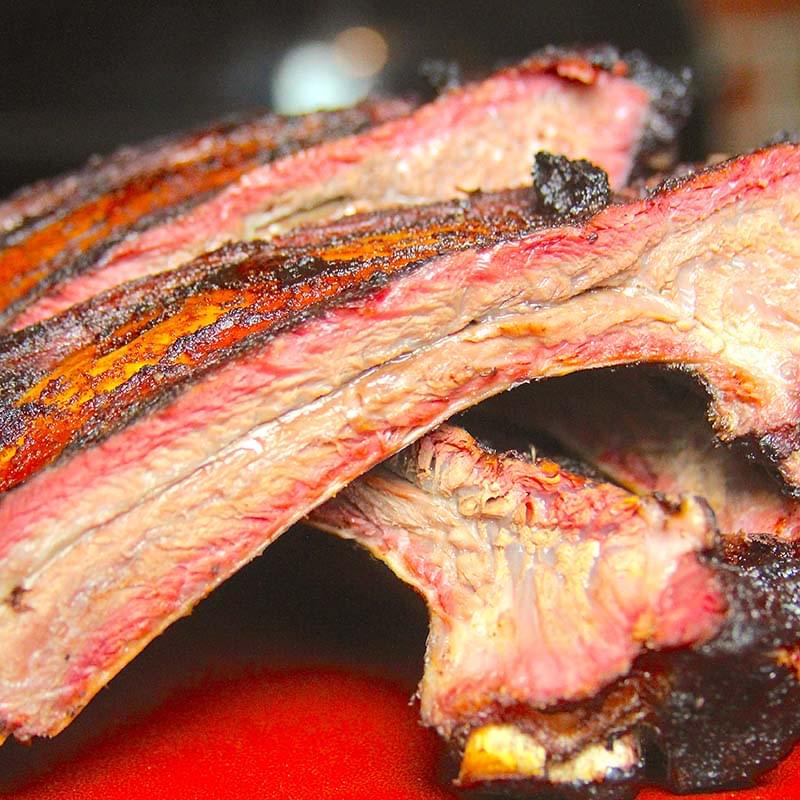 Yields:

4 Servings

Cook time:

4 hours

Prep time:

20 minutes
Ingredients
2 (2½–3 lb) racks water buffalo ribs (such as those available from Nicky USA)
2 tablespoons kosher salt
2 tablespoons paprika
2 tablespoons onion powder
2 tablespoons garlic powder
1 tablespoon cracked black pepper
Instructions
Remove the membrane from the bone side of the ribs by gently working your finger under one corner then gripping it with a paper towel and peeling it off.
Set an elevated wire rack on a baking sheet pan. Coat both sides of the ribs with Kosher salt to create a dry brine then place on the rack. Refrigerate for 2–4 hours.
Prepare smoker or grill for indirect cooking, adding 3–4 chunks of your favorite smoking wood to the charcoal briquets. Adjust the smoker or grill vents to bring the temperature to 250°F.
Combine paprika, onion powder, garlic powder and black pepper in a small bowl and blend well. Season both sides of the ribs with the dry rub mixture then place on the smoker or grill. Cover and allow the ribs to smoke for approximately 4 hours until tender.