Game Day Grilled Cheese Slider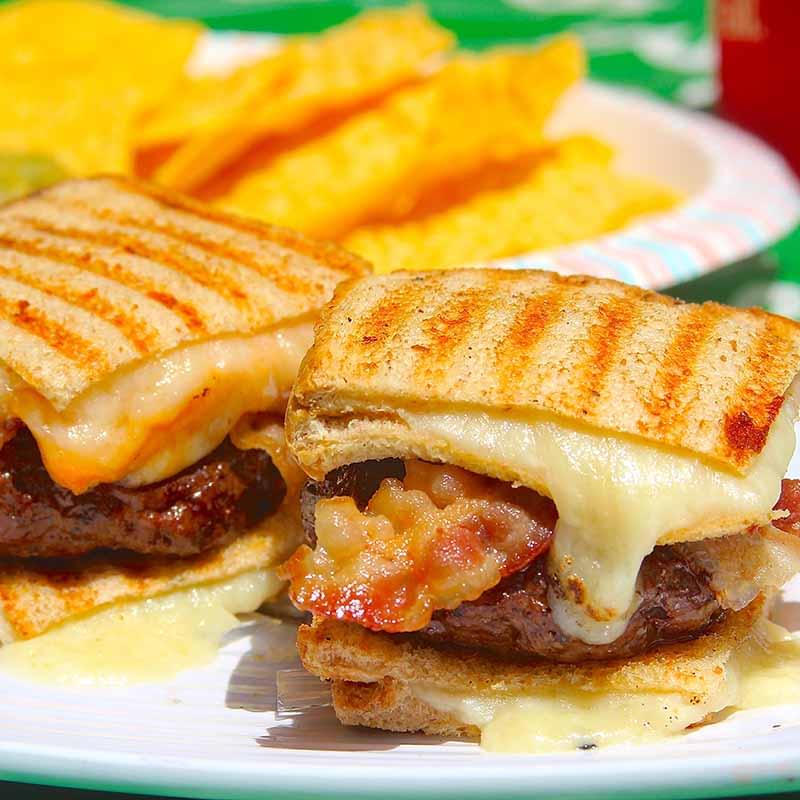 Yields:

12 Servings

Cook time:

15 minutes

Prep time:

10 minutes
Ingredients
1½ pounds ground beef (preferably an 80/20 blend)
salt and coarse ground pepper
3 slices cheddar cheese
3 slices mozzarella cheese
6 slices white bread
1 can canola cooking spray
12 slices cooked bacon (cut in half)
Instructions
Prepare grill for medium-high cooking, approximately 400°F.
Gently form ground beef into 12 patties. Season both sides of burger patties liberally with salt and pepper. Set aside until ready to grill.
Sandwich one slice of cheddar and one slice of mozzarella cheese between two slices of bread. Spray the top and bottom of the cheese sandwiches with canola oil and place on the grill. Grill sandwiches for 2–3 minutes per side, gently pressing down on them with a spatula until the bread is golden brown and the cheese has melted. Remove grilled cheese sandwiches from the grill and cut into four squares.
Grill burgers until they reach an internal temperature of 160°F. Place each patty on a grilled cheese section, top with 2 small slices of bacon and another grilled cheese section. Serve immediately.