Char Siu (Chinese BBQ Pork)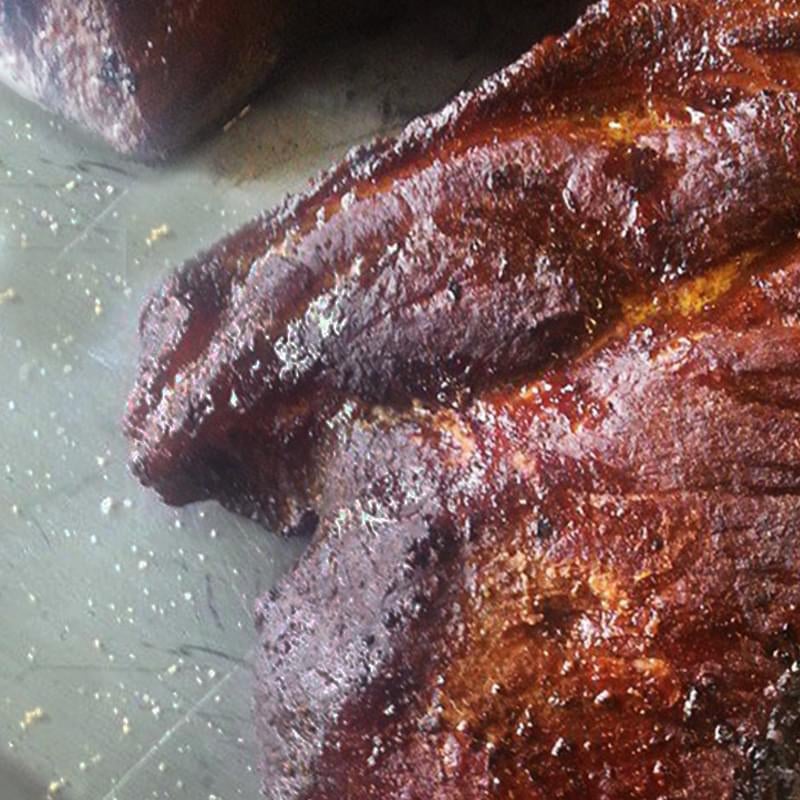 Ingredients
Meat
Sauce/Marinade
1/2 cup soy sauce
1/3 cup honey
1/3 cup black bean paste
1/3 cup brown sugar
1/4 cup Chinese rice wine
1 teaspoon red pepper flakes
2 tablespoons red food coloring (optional — I prefer not to use it)
1 teaspoon Chinese five-spice powder
Instructions
Cut pork with the grain into strips 1½ to 2 inches long; put into a large resealable plastic bag.
Stir sauce ingredients together in a saucepan over medium-low heat; cook and stir until just combined and slightly warm, 2 to 3 minutes. Cool the sauce completely then, pour all but ½ cup of the marinade into the bag with the pork, squeeze air from the bag, and seal. Turn bag a few times to coat all the pork pieces.
Marinate the meat for 2 hours to overnight (even better!).
Preheat the grill for medium-high heat (In a smoker 275°F) with a drip pan filled with water and lightly oil the grate.
Remove pork from marinade and shake to remove excess liquid. Discard remaining marinade from the bag. Warm up the reserved ½ cup of sauce.
Add a few chunks of apple wood and cook the pork on the grill for 40 minutes. Baste each side with the remaining sauce and cook another 20 minutes, until cooked through, about 1 hour total (approximately 1:30–2 hours on a smoker, basting in the last half hour).
Remove from the smoke, rest for 5 minutes, then slice and serve.