Cajun Alligator Ribs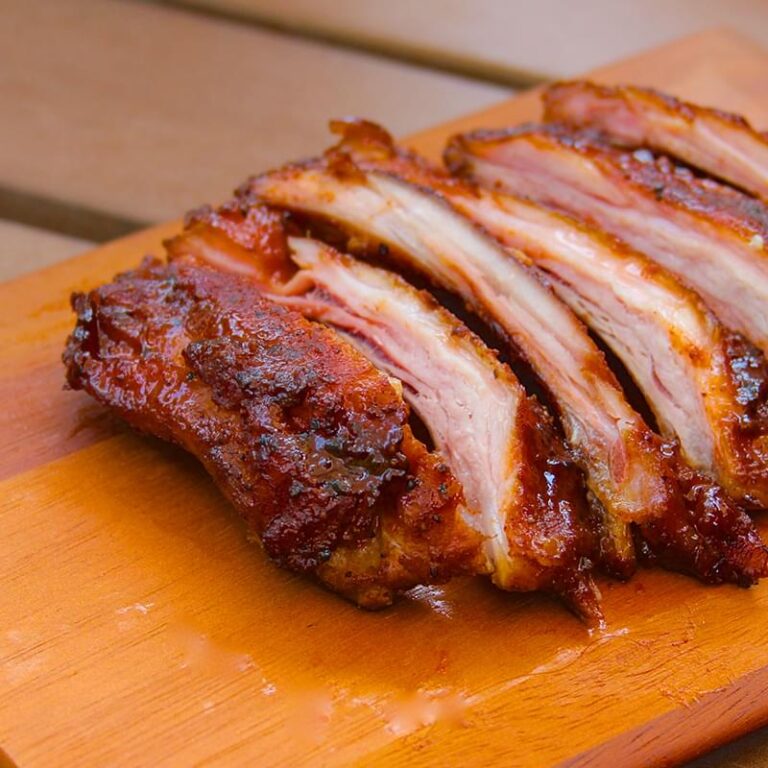 Yields:

6–8 Servings

Cook time:

2 ½ hours

Prep time:

20 minutes
Ingredients
2 tablespoons smoked paprika
1 tablespoon garlic powder
1 tablespoon onion powder
2 teaspoons kosher salt
1 teaspoon dried oregano
1/2 teaspoon ground black pepper
1/2 teaspoon cayenne pepper
2 cups buttermilk
1/2 tablespoon Louisiana hot sauce
5 pounds alligator ribs (approximately 10–12 small racks)
1/4 cup yellow mustard
2 cups your favorite barbecue sauce (optional)
Instructions
Combine the first seven dry ingredients in a small bowl and blend well. Combine buttermilk, hot sauce and 1 tbsp. of the Cajun dry rub then blend well. Divide the alligator ribs between two large zip top bags and cover with the buttermilk mixture. Seal the bags and refrigerate overnight.
Prepare smoker or grill for indirect cooking, adding 3–5 chunks of your favorite smoking wood to the charcoal. Adjust smoker or grill vents to bring the temperature to 250°F. Remove ribs from the buttermilk, rinse and pat dry. Coat ribs with yellow mustard and season well with the Cajun dry rub.
Place ribs on the smoker, cover, and allow them to smoke for approximately 2½ hours until tender. If barbecue sauce is desired, brush both sides of the ribs and place the ribs back on to the smoker for 10 minutes until the sauce is fully set and is tacky.
Remove from the smoker and allow them to rest for 5 minutes before slicing.