Bourbon Marinated Elk Steaks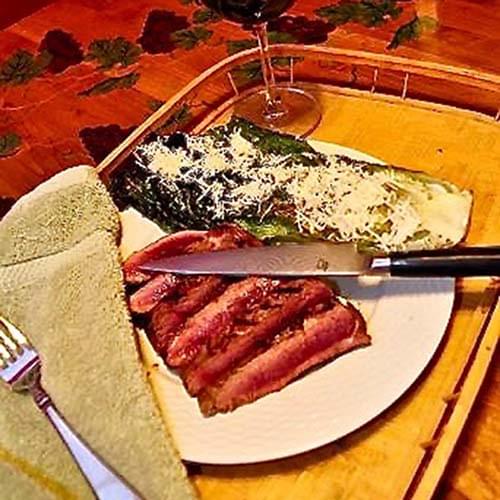 Yields:

2 Servings

Cook time:

20 minutes

Prep time:

10 minutes
Ingredients
2 elk strip steaks
6 ounces bourbon
2 tablespoons Worcestershire sauce
2 teaspoons Dijon mustard
2 teaspoons soy sauce
2 teaspoons honey
4 cloves garlic (minced)
1 teaspoon black pepper
1/2 stick unsalted butter (cut into ½-tbsp. pats)
Instructions
Trim any silver skin from the steak. Combine bourbon, Worcestershire sauce, Dijon mustard, soy sauce, honey, garlic and black pepper in a small bowl and whisk well. Place elk steaks in a large resealable bag and add the marinade. Seal the bag while removing as much excess air as possible. Refrigerate overnight.
Remove elk steaks from the marinade and pat dry. Allow the steaks to come to room temperature. Prepare grill for two-zone cooking, placing preheated briquets on one side of the grill's charcoal grate to create a hot and a cool zone.
Place the steaks on the hot side of the grill and cook for 4 minutes, rotating them 90° after 2 minutes. Flip the steaks and grill it for another 4 minutes, rotating them 90° after 2 minutes. Move the steaks to the cool side of the grill. Cover the grill and allow the steaks to cook to approximately 130° for medium-rare (note that elk steaks are extremely lean and will dry out if cooked too long), adding 4 pats of butter to the top of each steak during the last few minutes.
Remove the steaks from the grill and tent loosely with foil. Allow the steak to rest for at least five minutes before slicing and serving.
Credit: Scott Thomas, GrillinFools.com