Andouille Sausage Dogs with Sriracha Jalapeño Slaw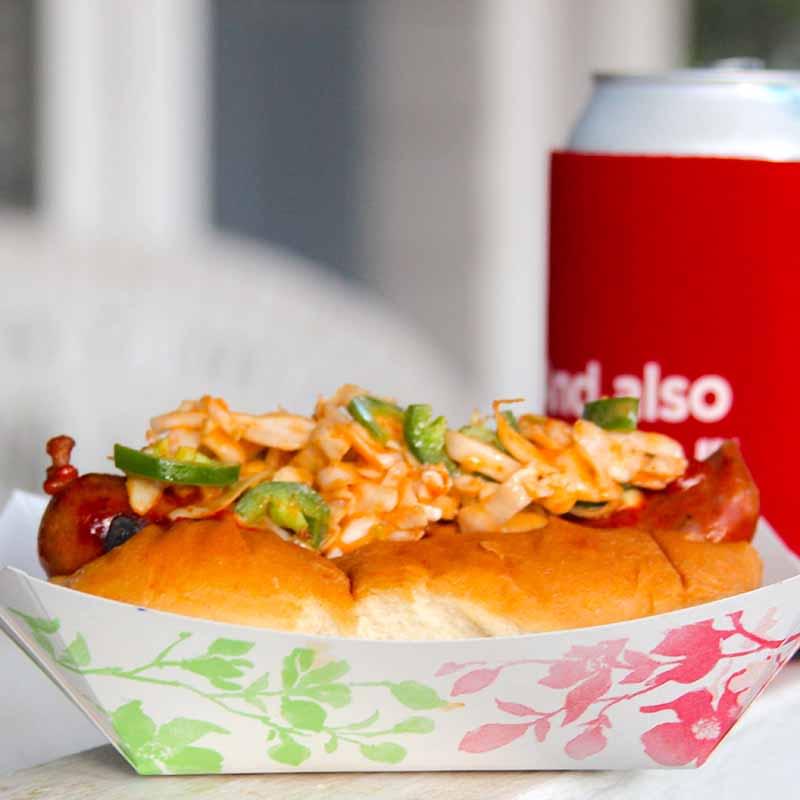 Yields:

6 Servings

Cook time:

5 minutes

Prep time:

10 minutes
Ingredients
Main Ingredients
6 Andouille sausage links
6 hot dog buns
2 cups Spicy Sriracha Jalapeño Slaw
Spicy Sriracha Jalapeño Slaw
1/2 cup mayonnaise
2 tablespoons rice wine vinegar
2 tablespoons Sriracha hot sauce
1 jalapeño (stem removed, halved and thinly sliced)
1 tablespoon toasted sesame seeds
1/2 head cabbage (thinly sliced)
Instructions
Spicy Sriracha Jalapeño Slaw:
In a medium bowl, blend together mayonnaise, rice wine vinegar, Sriracha hot sauce, jalapeño and toasted sesame seeds. Add cabbage, blend well and refrigerate for 1 hour.
Instructions
Prepare grill for medium high heat. Grill sausages for approximately 5 minutes, turning frequently for even browning. Remove from heat, place sausages on buns and top with an even portion of Spicy Sriracha Jalapeño Slaw.