Cut:

Whole Turkey

When it's Done:

74°C breast
79°C drumstick or thigh
For Thanksgiving or any occasion, nothing impresses a crowd more than a perfectly cooked turkey. Now in just seven steps you can take the beloved bird to the next level and add delicious smoky flavors by barbecuing the turkey with Kingsford® Charcoal.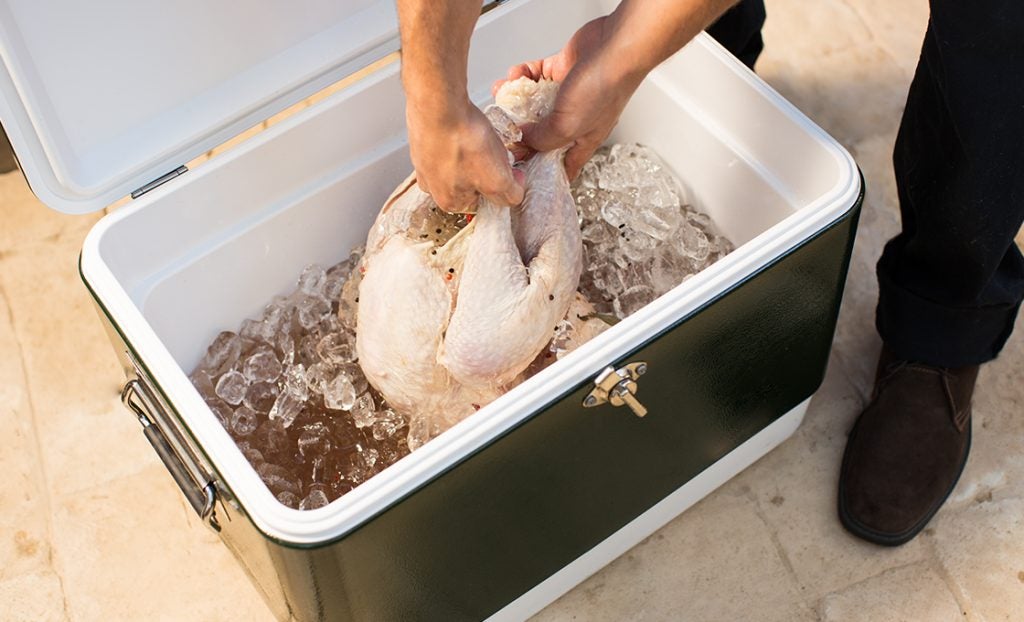 Before you begin, a note on brining.
Brining your turkey is an extra step, but well worth the time and one we recommend. Brining keeps the turkey from drying out during cooking and ensures every slice is juicy and delicious. When you brine, you simply soak the bird for 12 hours or more in a solution of salt and spices. A simple way to brine is to use a cooler filled with enough brining liquid to completely cover the turkey and lots of ice to keep the bird cold and at a safe temperature.



Once brined, it's time to season the bird, inside and out. Place some chopped aromatics—onions, garlic, even apple or lemon slices—inside the cavity. On the outside, a light coat of olive oil and some spices help ramp up flavor and get that coveted crispy, mahogany skin. Season the bird with a simple salt and pepper, some fresh or dried herbs (sage and thyme are excellent) or even a BBQ rub. Use salt sparingly if you have brined your turkey since most brines already contain salt.




Set up your coals in a parallel configuration. Pile coals along both sides of the BBQ, with a water pan in the center to provide a moist environment and help stabilize temperatures. This configuration provides long, steady heat for BBQ — roasting your turkey.




Add smoke wood for flavor.

Turkey lends itself nicely to smoke flavor. Add about two cups of Kingsford® Wood Chips with Hickory or large wood chunks. Be sure to soak the chips for at least 30 minutes in water before spreading onto the coals. Milder fruitwoods like apple or cherry wood work nicely with turkey as well. Replenish the smoke wood as needed, but don't overdo it. You don't want to oversmoke your bird.




Barbecue your turkey with the lid on at about 350ºF. Use the vents to regulate temperature. Open vents wide to increase temperature. Close the vents to decrease temperature. Monitor the temperature regularly, adding more coals or wood chips as needed.




A meat thermometer is essential for turkey. The turkey is done when the temperature reaches 74°C inside the thickest part of the breast or about 79°C at the thigh. In general, it will take roughly three hours to cook your turkey, depending on its size.




Once the bird reaches the target temperature, take it off the BBQ, and let the turkey rest for 20 to 30 minutes prior to carving. This will allow juices to redistribute throughout the bird. We recommend removing each side of the breast from the bird in one piece, then slicing across the grain.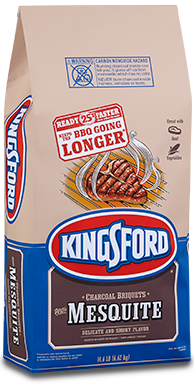 Whether searing over direct heat or finishing indirectly, a great way to add flavor is with Kingsford® Charcoal with Mesquite.
See details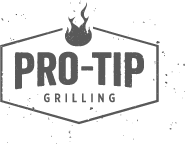 While it's cooking, you may want to show off your turkey masterpiece. Resist the temptation. Lift the lid only when you are adding coals. Every time you lift the lid, you lose valuable heat, which means a longer cooking time, more coals, a greater chance of overcooking, and impatient guests at dinnertime.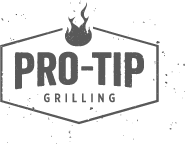 A good instant-read meat thermometer is essential to monitoring internal temperatures for your turkey. It's an investment well worth the money for both ensuring food safety and to keep your bird from overcooking.