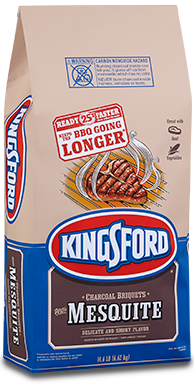 Kingsford® Charcoal with Mesquite
See details
On May 1st, six of the country's top barbecue teams will descended on New York City for the 3rd Annual Kingsford Invitational. These six crews earned their way to this epic showdown by winning some of America's most prestigious regional outdoor cooking contests. Which team will smoked the competition to take the $50,000 grand prize and the ultimate in BBQ bragging rights?
Six Top Regional BBQ Teams
Bar-B-Que Commanders:
Representing Texas, this crew won the 2014 Houston Livestock + Rodeo World's Championship Bar-B-Que cooking contest.
Big Bob Gibson Bar-B-Que:
Hailing from Alabama, the reigning kings of the Memphis in May World Championship Barbecue Cooking Contest.
Warren County Pork Choppers:
Masters of North Carolina style 'cue, this Kentucky team dominated the field at the Blue Ridge BBQ Festival.
Cool Smoke:
Representing Kansas City BBQ by way of Virginia, the 2014 American Royal World Series of Barbecue champions.
Rescue Smokers:
Their Georgia-style barbecue skills won the grand prize in the 6th season of Destination America's "BBQ Pitmasters".
And Representing New York…
An all-star power trio of Will Horowitz from Ducks Eatery, Hometown Bar-B-Que's Billy Durney, and Micha Magid of Mighty Quinn's Barbecue.
Which Region Will Reign Supreme?
Will New York earn its place among the country's most celebrated barbecue regions? Can beefy Texas brawn outmuscle the pork prowess of Tennessee? Or will North Carolina's tangy vinegar-based sauce outshine Kansas City's tomato-based sweetness as the ultimate taste of victory?
Our winner will be crowned by an esteemed panel of judges that includes the most decorated woman in competition barbecue and winner of the first annual Kingsford Invitational, Melissa Cookston; "BBQ Pitmasters" judge Moe Cason; BBQ heiress Amy Mills; restaurateur and TV personality Brad Orrison; and the editorial director of Thrillist.com, Ben Robinson. Hosting the event will be former New York Giants linebacker Dhani Jones.
Follow Kingsford on Facebook and @Kingsford on Twitter to stay updated on the latest Kingsford Invitational happenings. And tune in to Destination America during Memorial Day weekend for the Kingsford Invitational 2015 special.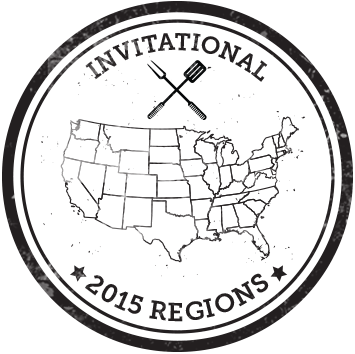 A Traveler's Guide to BBQ
While the love of slow-cooked meat is universal, not all barbecue is the same. Beef or pork? Vinegar, tomato, or no sauce at all? It all depends on where you're eating. Here's a quick guide to the most revered barbecue regions in America, and their signature styles.
MEMPHIS
In Tennessee, pork-based barbecue reigns supreme as evidenced by the annual Memphis in May World Championship Barbecue Cooking Contest, aka the Super Bowl of Swine. What really sets the city's BBQ apart is its only-in-Memphis dry rubbed ribs.
KANSAS CITY
Here, it's all about slow smoked meats and sweet tomato-and-molasses-based sauces. Travel to any of the city's numerous barbecue restaurants and you're sure to find tasty bark-covered bites of beef on the menu – signature Kansas City burnt ends.
NORTH CAROLINA
The Lexington (or Piedmont) style dominates the West with a Piedmont sauce made with ketchup, vinegar, and pepper, while the state's Eastern style favors sauces with no ketchup at all. The West prefers pork shoulder, while the East likes to go whole hog.
GEORGIA
A melting pot of barbecue flavors, much like the state's signature dish, Brunswick Stew. It's a thick soup made with vegetables and BBQ pork or beef, sometimes spiked with BBQ sauce. Visit Brunswick and you might even see the original pot first used to cook it.
TEXAS
When it comes to Texas barbecue, beef brisket is king. Seasoned simply with a Kosher salt and black pepper dry rub, then smoked low-and-slow to perfection, this is the stuff dreams are made of. Just don't ask for sauce. Seriously.
NEW YORK CITY
NYC has recently become a true barbecue destination, thanks in large part to Danny Meyer, who opened the acclaimed Blue Smoke restaurant in 2001, and launched the city's annual Big Apple Barbecue Block Party.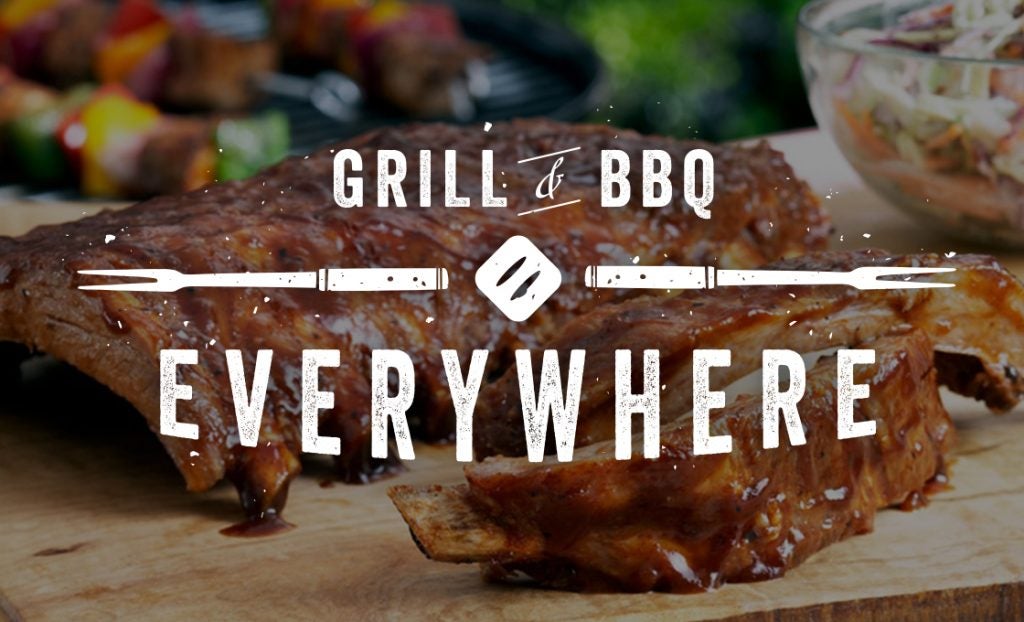 Make Regional BBQ Classics at Home
This collection of signature recipes makes it easy to experience iconic flavors from the most famous BBQ regions in the country.
Memphis Dry Rubbed Ribs
Memphis Barbecue Co., Melissa Cookston.
Ingredients
Quick and Easy BBQ Rub:
1 cup turbinado sugar, ground
1/4 cup kosher salt
6 tablespoons Spanish paprika
4 tablespoons chili powder
2 tablespoons granulated garlic
1 tablespoon onion powder
2 teaspoons ground cumin
2 teaspoons ground mustard
1 1/2 teaspoons cayenne pepper
1 teaspoon black pepper, coarse ground
Ribs:
One 2.25-pound slab of baby back pork ribs (also known as loin-back ribs)
2 tablespoons yellow mustard
2 tablespoons BBQ sauce, for glazing, optional
Instructions
For the rub: The day before cooking, mix the turbinado sugar, salt, paprika, chili powder, granulated garlic, onion powder, ground cumin, ground mustard, cayenne pepper and black pepper together.
For the ribs: Take a slab of ribs and turn over so the curved side is up. Using your fingernail or a knife, pry under the membrane until you can put your finger under it and then pull it off.
Sprinkle this side of the ribs with about 1 tablespoon rub, and then about 1 tablespoon yellow mustard. Use the mustard to help evenly distribute the seasoning. Turn the ribs over and repeat the process. Cover and store in the refrigerator overnight.
To cook, start a smoker and bring the temp to 200°F. Use apple or cherry wood chunks to provide smoke and flavor. Place the ribs in the smoker, curved side down. Smoke for 2 hours at 200 °F, and then raise the temperature to 250°F for about 2 1/2 hours. Check for tenderness by testing if the bones will pull apart with a slight bit of pressure. If they are still tough, allow to cook for another 30 minutes.
Remove from the smoker. For dry-style ribs, sprinkle with about 1 tablespoon rub. For wet-style ribs, glaze with the BBQ sauce.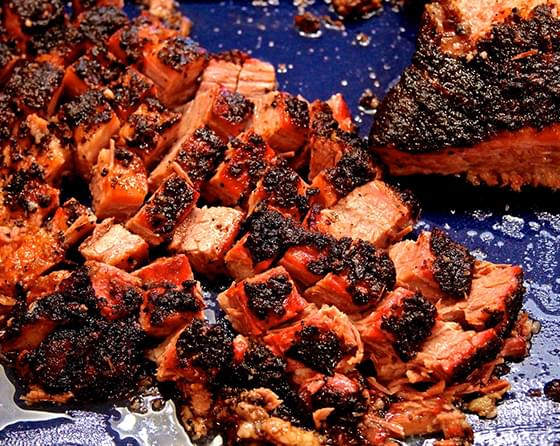 Kansas City Burnt Ends
Plowboys BBQ
Ingredients
1 brisket point*, approximately 4-5lbs.
Plowboys BBQ Bovine Bold dry rub seasoning (or similar bold and savory rub)
Instructions
Preheat smoker to 225-250°F, adding your favorite smoking wood (we prefer a milder white oak over hickory) to the ashed over briquets. Trim all fat from the brisket point and season generously with dry rub. Place seasoned point in the smoker, cover, and allow it to cook for five hours. Remove the point from the smoker and wrap it in a layer of foil then return to the smoker.
Allow the point to continue to cook until it reaches an internal temperature of 210°F. Pressing with your finger, the point should have some resistance, but should be soft to the touch (it should almost feel like you could push your finger through the meat if you pressed hard enough).
Leave wrapped and let cool on the counter for 10-15 minutes before cutting. Slice into cubes approximately one inch by one inch. Reserve the natural juices retained in the wrap and toss your burnt end cubes in the au jus.
* The brisket point is the fatty part of a whole brisket. While not readily available on its own, your local butcher can probably put one aside with enough notice.